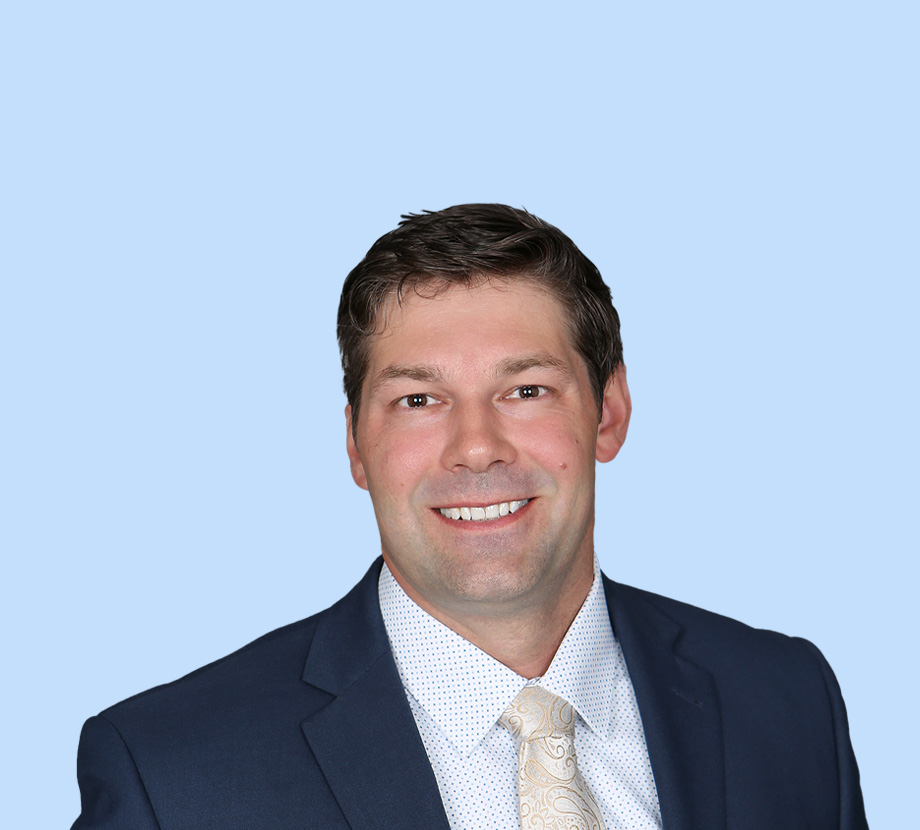 Locations
111 17th Avenue East
Suite 101
Alexandria, MN 56308
United States

2800 1st Street South
Suite 220
Willmar, MN 56201
United States
Specialties
Elbow, Hip, Joint Replacement Including Robotic-Assisted Joint Replacement and Direct Anterior Hip Replacement, Knee, Shoulder, Sports Medicine, Hand, Wrist
"I believe that each patient needs to be evaluated and treated on an individual basis, taking the overall injury, health, and lifestyle factors into account. I enjoy getting to know my patients and their families to better work with them and find a treatment that will work best for them."
As a board-certified orthopedic surgeon, Dr. James Nelson specializes in providing complete care for a range of bone, joint, and muscle injuries and conditions. In orthopedics, more than other surgical specialties, physical improvement can often be seen after treatment, which he finds encouraging to himself and his patients. As a Willmar native, Dr. Nelson is honored to serve the needs of the West Central Minnesota community, offering care for hip, knee, and shoulder pain, rotator cuff tears, and hand and upper extremity injuries as well as total joint replacements.
Orthopedics involves helping patients get better functionally, and physical function is a vital part of everyone's life: Dr. Nelson included. He values spending time with his family and being able to do the things he enjoys, like cycling, hunting, fishing, and woodworking.
Dr. Nelson is available to see patients at Heartland Orthopedic Specialists in Alexandria and Willmar.
---
Education & Training
Undergraduate Degree: Chemistry, Augustana University, Sioux Falls, SD
Medical Degree: Creighton University School of Medicine, Omaha, NE
Orthopedic Surgery Residency: William Beaumont Army Medical Center/Texas Tech University Health Sciences Center, El Paso, TX
Board Certification: American Board of Orthopaedic Surgery
---
Professional Affiliations
Member, American Academy of Orthopaedic Surgeons
Member, American Association of Hip and Knee Surgeons
---
Military Service
Promotion to Major: United States Army, 2015
Deployment (6 Months): 911th Forward Surgical Team, 2014
Combat Casualty Care Course: Camp Bullis, TX, 2010
Commissioned Officer, Captain: United States Army, 2009
Active Duty Training, Orthopedic Surgery Clinical Clerkship: Brooke Army Medical Center and William Beaumont Army Medical Center, 2008
Officer Basic Course: Fort Sam Houston, San Antonio, TX, 2006
Commissioned Officer, 2nd Lieutenant: United States Army Reserve, 2005
---
Special Interests
Carpal Tunnel and Cubital Tunnel Surgery
Knee Arthroscopy
Knee Ligament Reconstructions
Meniscus Repair
Nonoperative Care of Arthritis and Sports Injuries
Robotic Total Hip Replacement Surgery (Direct Anterior Approach)
Robotic Total and Partial Knee Replacement Surgery
Rotator Cuff Repair
Shoulder Arthroscopy
Shoulder Instability Surgery
Surgical and Nonoperative Fracture Care