Join Our Team of Athletic Trainers
Musculoskeletal care is constantly evolving. As such, we must engage in continuous professional development to stay updated on the latest techniques, research, and best practices in injury care and rehabilitation. It's for this reason that we are dedicated to hiring the most qualified staff to uphold our standards of care.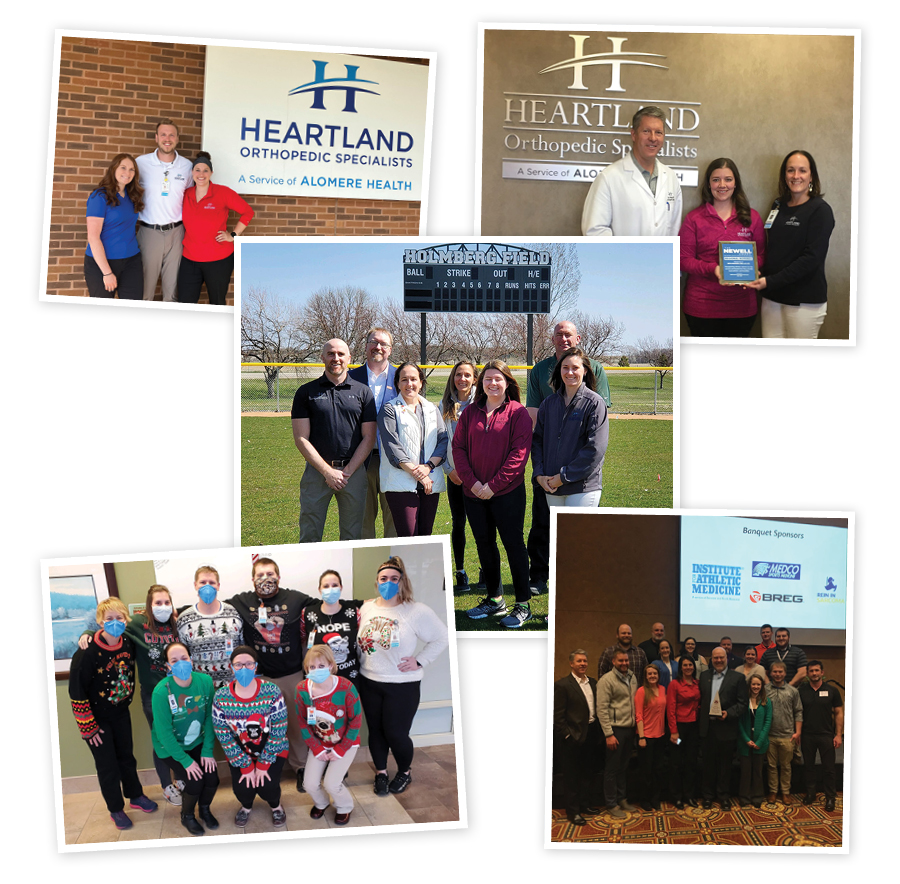 Essential to Our Patients' Care
Our team of athletic trainers play a versatile and essential role at Heartland Orthopedic Specialists. They're not just limited to injury prevention and immediate care but are deeply involved in the holistic treatment and rehabilitation process. Each one of nearly 20 athletic trainers are engaged in multifaceted roles within our organization, two of which are our top administrative personnel.
When you work with Heartland Orthopedic Specialists, you work with a team of athletic trainers every day, in addition to the entire orthopedic care team, working side by side with our surgeons and other providers. You will enhance patient care by facilitating communications and assisting in their care to ensure that patients receive comprehensive care that aligns with the latest standards in the field.
Your Responsibilities
Our athletic trainers are responsible for a variety of different functions in our department, including day-to-day operations, splinting, casting, wound care, durable medical equipment fitting, maintaining inventory PAR levels, outreach coverage, handling administrative tasks related to patient care, and working as extenders to assist physicians.
As an essential part of the postoperative phase, they ensure that healing is on track, removing staples and sutures, reviewing the patient's home exercise program as needed, and answering any questions they or their family members may have. They also assist our physical therapist in any rehabilitation service needs, including therapeutic modalities for both our surgical and nonsurgical patients.
Proud Orthopedic Providers for Our Community
We engage in community and educational outreach, providing education on injury prevention, proper training techniques, and general health and wellness.
As the face of Heartland Orthopedic Specialists for event coverage, our athletic trainers are actively building relationships in our community. That includes many area local high schools, colleges, and area youth associations. With their expertise, they are responsible for on-site injury and first aid, determining whether an athlete can continue participation, if further medical attention is required, and facilitating the referral process when necessary.
Dedicated to serving our local athletic community, we are the proud official team doctors for: