Timothy E. Lindley, M.D., Ph.D.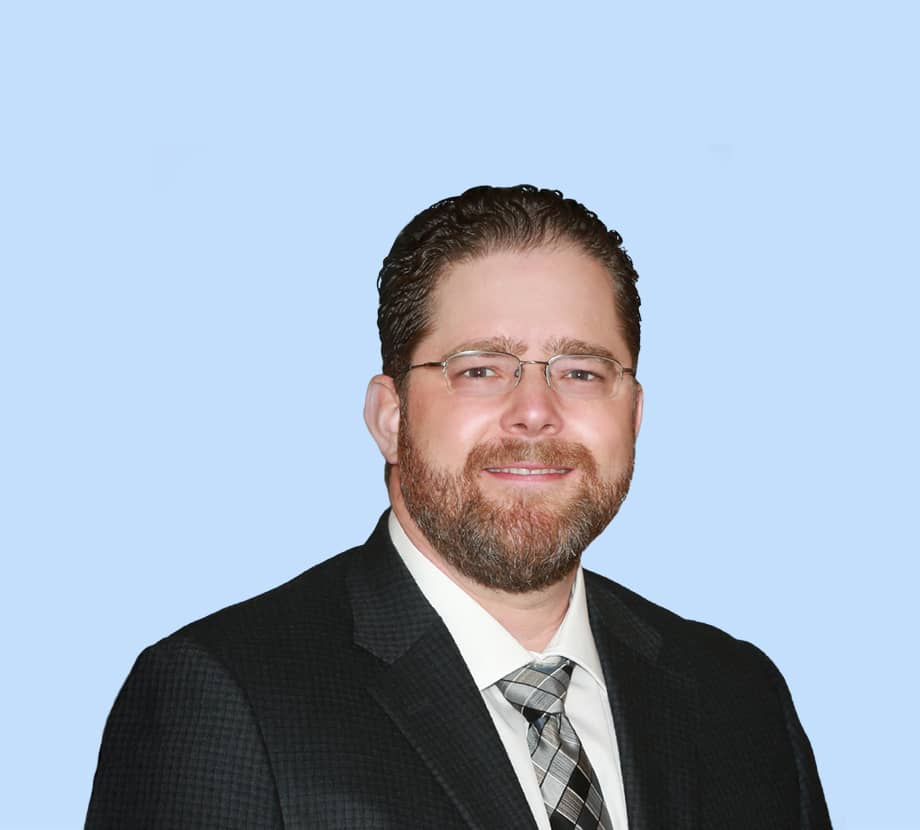 Locations
Specialties
Back, Neck & Spine Surgery, Neurosurgery
"I feel the patient and I are a team. We will sit down and openly discuss the challenges they are facing and how we can help them in a way they can clearly understand."
Dr. Timothy Lindley is a fellowship-trained, board-certified neurosurgeon specializing in the treatment of injuries and conditions of the back, neck, and spine. Using his extensive training and experience, he works with his patients to formulate a plan that always focuses on addressing the problem in a way that minimizes risk and maximizes the likelihood of long-term improvement.
After earning his undergraduate degree from the University of Minnesota in Duluth, Dr. Lindley received a doctorate in anatomy and cell biology and his medical degree from the University of Iowa Carver College of Medicine in Iowa City. Following medical school, he stayed in Iowa City and completed residency training in neurosurgery and two fellowships in spine surgery and neurosurgery at University of Iowa Hospitals & Clinics.
Dr. Lindley grew up in Alexandria, and he is happy to be back in his hometown, providing the best care possible to friends and neighbors. He is excited to know that people can now get the best care possible right in their own backyard, and Dr. Lindley deeply enjoys taking care of patients and later seeing how much that hard work has improved their quality of life.
In addition to his extensive medical commitments, Dr. Lindley enjoys boating, fishing, hunting, and spending time with his family.
Dr. Lindley is available to see patients at Heartland Orthopedic Specialists in Alexandria.
---
Education & Training
Undergraduate Degree: Biochemistry and Molecular Biology, University of Minnesota Duluth, Duluth, MN
Graduate Degree: Anatomy and Cell Biology, University of Iowa Carver College of Medicine, Iowa City, IA
Medical Degree: University of Iowa Carver College of Medicine, Iowa City, IA
Neurosurgery Residency: University of Iowa Hospitals & Clinics, Iowa City, IA
Clinical Neurosurgery Fellowship: University of Iowa Hospitals & Clinics, Iowa City, IA
Orthopedic Spine Fellowship: University of Iowa Hospitals & Clinics, Iowa City, IA
Board Certification: The American Board of Neurological Surgery
---
Professional Affiliations
Alpha Omega Alpha Honor Medical Society
American Association of Neurological Surgeons
Congress of Neurological Surgeons
---
Special Interests
Open and Minimally Invasive Lumbar Discectomy/Foraminotomy
Open and Minimally Invasive Lumbar Laminectomy
Lumbar Fusion
Cervical Discectomy
Cervical Fusion
Management of Spine and Spinal Cord Tumors
Spinal Cord Stimulator Placement
Management of Thoracolumbar Deformity
---
Publications/Presentations
Published author in Journal of Neurosurgery: Pediatrics, 2016, 2011, 2009
Published author in Cureus, April, May 2016
Published author in Journal of Neurosurgery: Spine, 2014, 2013
Published author in Journal of Clinical Neuroscience, March 2014
Published author in Public Library of Science's PLOS ONE, August 2013
Published author in Journal of Neurological Surgery Part A: Central European Neurosurgery, June 2013
Published author in American Journal of Physiology: Regulatory, Integrative and Comparative Physiology, 2009
Published author in Journal of Experimental Zoology Part A: Ecological Genetics and Physiology, 2007
Published author in American Journal Physiology: Heart and Circulatory Physiology, April 2005
Published author in Circulation Research, 2004
Published author in Physiological Genomics, 2004
Published author in Hypertension, 2002
Published author in Journal of Biological Chemistry, 1999
---
Book Chapters
Co-author of book chapter in Approaches for Spinal Fusion & Instrumentation, Chapter 14, 2007
Co-author of book chapter in Spinal Reconstruction Clinical Examples of Applied Basic Science, Biomechanics, and Engineering, Chapter 9, 2007
Co-author of book chapter in Schmidek & Sweet: Operative Neurosurgical Techniques: Indications, Methods and Results, 2012
Co-author of book chapter in Spine Surgery: Techniques, Complication Avoidance, and Management, Third Edition, Vol. 2., Chapter 106, 2012
---
Honors & Awards
New to Sanford Award, Sanford Health, 2013
Finalist, Resident Physician of the Year, Nominated by the M3 and M4 Class, The University of Iowa Roy J. and Lucille A. Carver College of Medicine, 2006
Gold Humanism Honor Society, University of Iowa Roy J. and Lucille A. Carver College of Medicine, 2004
Alpha Omega Alpha National Honor Medical Society, University of Iowa Roy J. and Lucille A. Carver College of Medicine, 2004
The Caroline tum Suden/Frances A. Hellebrandt Professional Opportunity Award for Meritorious Research, American Physiological Society, 2002, 2003, 2004
Finalist, M1 Teacher of the Year, The University of Iowa Roy J. and Lucille A. Carver College of Medicine, 2003, 2004
Merk New Investigator Award, 57th Annual Fall Conference and Scientific Sessions of the Council for High Blood Pressure Research, 2003
Award for Superior Achievement in Student Teaching in Anatomy and Cell Biology, The University of Iowa Roy J. and Lucille A. Carver College of Medicine, 2003
Second Place, James F. Jakobsen Graduate Forum Life Sciences Division, The University of Iowa, 2003
Finalist, The University of Iowa Outstanding Teaching Assistant Award, 2002, 2003
Tung-Yang Wing Award for Superior Achievement in Anatomy and Cell Biology Graduate Education, The University of Iowa College of Medicine, 2002
College of Medicine Dean's Scholarship, University of Iowa College of Medicine, 1998
Outstanding Undergraduate Poster Award, American Society for Biochemistry and Molecular Biology, 1998
Outstanding Oral Presentation and Mayo Award, Newton W. Winchell Research Symposium, Minnesota Academy of Science, 1998
Outstanding Undergraduate Student in the Department of Biochemistry, University of Minnesota Duluth Medical School, 1997 – 1998