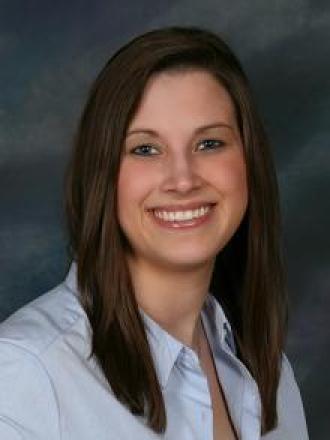 ---
Amanda graduated from South Dakota State University in 2013 with a degree in Athletic Training and a minor in Health Education, after which she obtained her board certification as a certified athletic trainer (ATC). While at South Dakota State University she worked with a number of sport teams; such as the SDSU softball and football teams. Amanda also spent a year with O'Gorman High School in Sioux Falls SD working with the football, volleyball and basketball teams.
Following her education Amanda was employed at Chiro RX Chiropractic and Wellness in Grand Forks ND. While with Chiro RX Amanda assisted Dr. Berg with initial assessment's of new patients and provided treatments and rehabilitation protocols with patients in the clinic.
Amanda joined our staff in 2015. In the clinic, she serves as a physician extender. This has allowed her to expand her knowledge of evaluation techniques, surgical procedures, and postsurgical care. Additional clinic responsibilities include phone triage and postoperative visits.
Outside of the clinic she provides athletic training services for Brandon-Evansville High School. She excels in injury prevention, evaluation, and rehabilitation. Amanda enjoys working closely with the athletes providing pre-practice/game preparation, evaluating injuries, referring to area physicians, and communicating with coaches, athletes, parents, and administration. The most rewarding thing for Amanda is being able to help athletes return to play following an injury.
Amanda's certifications include: Certified Athletic Trainer and American Heart Association CPR for the Healthcare Provider.
In her free time Amanda enjoys spending time with her family and friends. She's a big Duke Basketball fan and enjoys fishing and camping.