James (Jim) Spaeth, P.A.-C.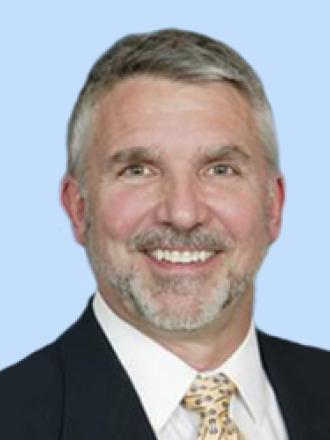 Physician Assistants and Nurse Practitioners are an integral part of our team to help offer you effective and timely medical care.
I focus on providing quality and professional back, neck, and spine services to all of my patients. Working with Dr. Timothy Lindley and our spine team, I take medical histories, examine patients, order and interpret laboratory tests and X-rays, and diagnose patients both in the clinical and hospital setting. I also treat injuries and assist in surgeries.
As a Physician Assistant I actively help fulfill Heartland Orthopedic Specialists' goal, which is to return our patients to an active lifestyle in the shortest time possible.
Before becoming a Physician Assistant, I worked as a nurse educator in Minnesota and North Dakota for a Texas company and a staff nurse in North Dakota. I have extensive experience working with brain and spine patients and have worked as a neurosurgical Physician Assistant since 1992.
In my spare time, I enjoy spending time with my wife and my two mostly grown children as well as hunting, fishing, and participating in other outdoor activities.
---
Education
Duke University, Durham, NC, 1992
University of Jamestown, Jamestown, ND, 1983
---
Certification
Board-Certified by National Commission on Certification of Physician Assistants
---
Medical Practice
Heartland Orthopedic Specialists, 2017 – Present
Sanford Health, Fargo, ND, 1992 – 2017