Karlee R. Rieland, A.P.R.N., C.N.P.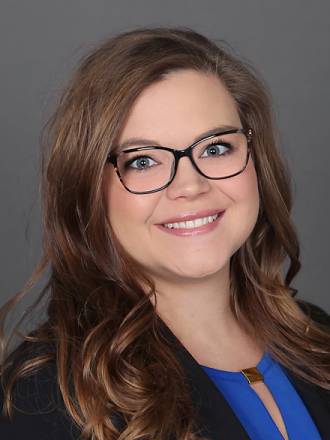 Physician Assistants and Nurse Practitioners are an integral part of our team to help offer you effective and timely medical care.
I focus on providing quality and professional orthopedic, sports medicine, and preventative health care services to all of my patients. Working with our team of orthopedic surgeons, I take medical histories, examine patients, order and interpret laboratory tests and X-rays, and diagnose patients both in the clinical and hospital setting. I also treat injuries and assist in orthopedic surgeries.
As a Nurse Practitioner I actively help fulfill Heartland Orthopedic Specialists' goal, which is to return our patients to an active lifestyle in the shortest time possible.
I moved to the area in 2016 and began my nursing career at Alomere Health. I worked in medical-surgical nursing, the intensive care unit, and the emergency room, spending most of my nursing career in the ER. After graduation from nurse practitioner school, I began my career at St. Cloud Orthopedics, where I found my passion for providing orthopedic care.
Outside of work, I spend my time with my family. We enjoy the outdoors, especially in the summer, spending time at the lake, camping, biking, and hiking.
---
Education
St. Cloud State University, St. Cloud, MN, 2016
Walden University, Minneapolis, MN, 2022