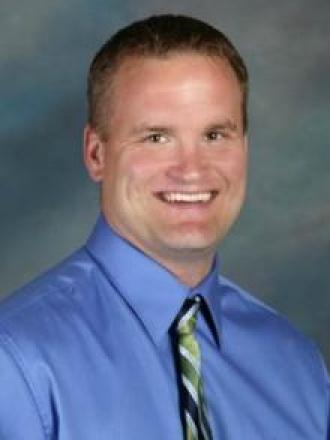 Athletic Trainer
Alexandria Area High School
PEAK Performance
---
Scott graduated with his Bachelor of Arts degree in physical education from Augsburg College in 1996 after which he obtained his board certification as an athletic trainer (A.T.C.). Following graduation, Scott served as an Athletic Trainer for 2 years at Minneapolis Club, 6+ years at Northfield Hospital, and recently, 5 years at Hutchinson Area Health Care. While at HAHC, his primary responsibilities included providing outpatient sports medicine / community sport medicine education, and athletic training services to Hutchinson area. Scott also coordinated and developed the summer strength and conditioning programs at Hutchinson and Dassel Cokato High Schools.
Scott also served as athletic trainer/strength and conditioning coach at St. Olaf College in Northfield, Minn. His duties at St. Olaf included working as the head athletic trainer for football, men's and women's hockey and the outdoor track and field programs. He was affiliated with the Center for Sports Medicine and Rehabilitation/Northfield Hospital during his time at St. Olaf College. In addition, he worked for 4 years for Body Balance and is currently TPI (Titleist Performance Institute) certified.
Scott joined our staff in 2010 and provides athletic training services for Parkers Prairie High Schools. He not only excels in injury evaluation and rehabilitation, he also makes injury prevention top priority and is continuously visiting and educating coaches on the best methods currently available to prevent injuries. Scott enjoys working directly with the athletes while providing pre-practice/game preparation, evaluating injuries, referring to area physicians, and communicating with coaches.
Scott's certifications include: Certified Athletic Trainer, Titleist Performance Institute Certified- Golf Fitness Instructor and American Red Cross Professional Rescuer.