Amanda J. Anderson, P.A.-C.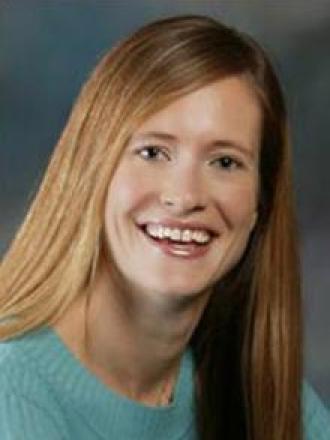 Physician Assistants and Nurse Practitioners are an integral part of our team to help offer you effective and timely medical care.
I focus on providing quality and professional orthopedic, sports medicine, and preventative health care services to all of my patients. Working with our team of orthopedic surgeons, I take medical histories, examine patients, order and interpret laboratory tests and X-rays, and diagnose patients both in the clinical and hospital setting. I also treat injuries and assist in orthopedic surgeries.
As a Physician Assistant I actively help fulfill Heartland Orthopedic Specialists' goal, which is to return our patients to an active lifestyle in the shortest time possible.
I grew up in Milnor, North Dakota. After studying in the western United States and most recently working in Las Vegas, Nevada, where my practice focused in orthopedic surgery and trauma, my family and I recently relocated to Minnesota to be near our family. I enjoy family time with my husband and two children as well as snowboarding, wakeboarding, running, and biking.
---
Education
Idaho State University, Pocatello, ID, 2003
University of Mary, Bismarck, ND, 2001
---
Certification
Board-Certified by National Commission on Certification of Physician Assistants
---
Memberships
American Academy of Physician Assistants
Minnesota Academy of Physician Assistants
---
Medical Practice
Pocatello Orthopaedic and Sports Medicine Institute, Pocatello, ID, 2003 - 2004
Selznick Orthopaedics, Las Vegas, NV, 2005 - 2007
Sunrise Orthopedic Trauma Service, Las Vegas, NV, 2007 - 2009
Heartland Orthopedic Specialists, Alexandria, MN, 2009 - Present