Paul Westerberg, M.A., L.A.T.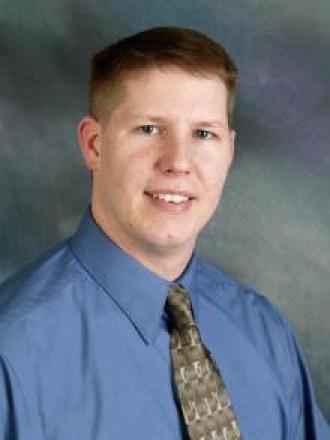 Clinic and Sports Medicine Supervisor
---
Paul Westerberg graduated cum laude in 1999 from St. Cloud State University after which he obtained his board certification as an athletic trainer (A.T.C.). He provided athletic training services consisting of injury evaluation, rehabilitation, prevention, and emergent field care. He continued his education at the University of Nebraska at Omaha earning a Master's degree in Health Education. After graduation, he worked at an Occupational Health Clinic in Lincoln, Nebraska.
In 2002, Paul joined our staff providing athletic training services for Alexandria Jefferson High School which is the largest high school in west central Minnesota, along with the Beetles Baseball team. Paul is a preeminent evaluator of orthopedic injuries and excels in rehabilitation which allows athletes to return to the game fast and safe.
"One of my greatest joys in life is watching an athlete return to the game after suffering an injury that required my expertise to get them back. It's uplifting."
Paul's role stretches far beyond his athletic training outreach duties. He works side-by-side with Dr. Jeff Brand as a physician extender which allows him to expand his evaluation techniques and sports injury surgical procedures. In addition, he applies casts, splints, brace applications and conducts post-operative appointments. Paul is an expert in brace fitting and brace options.
Paul coauthored an article titled "From Sidelined To Inline: Be ready and equipped to treat athletic C-Spine injuries in & on the field." published in the July 2009 issue of the Journal of Emergency Medical Services (JEMS). JEMS is the official publication for emergency medical professionals. In addition, he co-presented a study on efficiency in a clinic setting utilizing an EMR at the Minnesota Orthopedic Society.
The Minnesota Athletic Trainers Association honored Paul for his volunteer efforts in teaching athletic training students at the MATA's Annual Student Symposium. Paul also has served as a student mentor to numerous Jefferson High School students.Paul's certifications include Certified Athletic Trainer, Orthopedic Technician Certified, and American Heart Association Professional Rescuer.
Paul is a dedicated family man to his wife and children. He enjoys woodworking, mountain biking, and playing the guitar. He is an avid reader, and enjoys reading bedtime stories to his children.