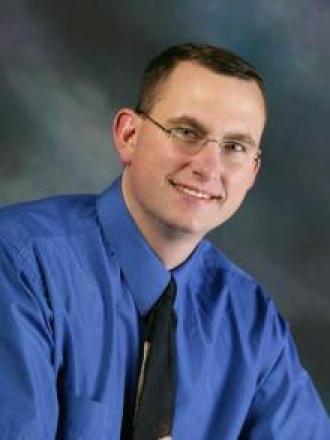 Athletic Trainer, Research Coordinator
University of Minnesota-Morris
---
Rich Hardy graduated in 1997 from Northern State University after which he obtained his board certification as an athletic trainer (A.T.C.). He provided athletic training services consisting of injury evaluation, rehabilitation, prevention, and emergent field care. He continued his education at the University of Nebraska at Kearney earning a Master of Arts degree in Exercise Science. After graduation, he provided athletic training services at Osseo high school before he moved to west central Minnesota.
In 2001, Rich joined our staff providing athletic training services for the University of Minnesota Morris. Here he provides athletic training services for 17 varsity sports and also teaches in the Sport, Science, Athletic, and Biology departments. He enjoys working with athletes and assisting them to return to full activity following an injury. Rich also assists with instruction of the PEAK conditioning program which focuses on teaching school aged kids proper jumping and landing technique while improving physical performance.
Rich has had articles published in the Journal of Emergency Medical Services "From Sidelined To Inline: Be ready and equipped to treat athletic C-Spine injuries in & on the field.," ATV Magazine "Conquering Muscle Fatigue & Soreness," and MidWest Outdoors Magazine "Enjoy the Outdoors Injury Free." In addition, he has presented various topics at the Minnesota Athletic Trainers Association regional and annual meetings, the Minnesota Orthopedic Society annual meeting, the American Orthopaedic Foot and Ankle Society Annual Meeting, and at a USA Hockey Association meeting.
Rich is an active member of the Minnesota Athletic Trainers Association serving as a member of both the continuing education and the secondary school committees.
Rich's certifications include Certified Athletic Trainer, Certified Strength and Conditioning Specialist, and American Heart Association Professional Rescuer.
Rich enjoys spending time with his family, all outdoor activities including hunting and fishing, and riding his ATV and motorcycle.