Mike Doyle, M.B.A., L.A.T.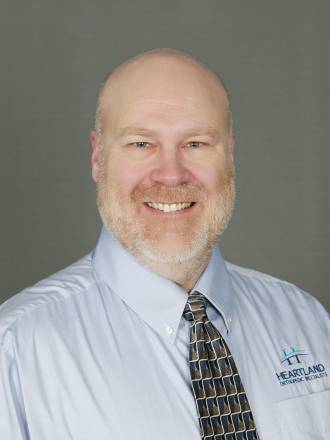 ---
Mike has been the Administrative Director of Heartland Orthopedic Specialists since 2008 and part of the Senior Leadership Team at Alomere Health. Prior to that he started the athletic training program in Alexandria in 1994 and helped grow the program with a lot of help from athletic trainers and physicians to more than 17 athletic trainers and over a dozen schools and organizations.
In 2011 Mike helped integrate Heartland Orthopedic Specialists with then Douglas County Hospital now Alomere Health. This relationship has continued to help the growth of Heartland Orthopedic Specialists as the region's preferred choice for orthopedic care.
Mike enjoys spending time with his family along with many outdoor activities including hunting, fishing, hiking in the mountains, downhill skiing, biking, watching movies, and reading.
Mike is professionally involved at the state and national levels on many professional organizations. His professional Memberships include: National Athletic Trainers' Association (NATA), Great Lakes Athletic Trainers' Association (GLATA), Minnesota Athletic Trainers' Association (MATA), Athletic Trainers in the Physician Practice Society (ATPPS), American Association of Orthopaedic Executives (AAOE), Medical Group Management Association (MGMA), and the Minnesota Medical Group Management Association (MMGMA).