Matt Reinertson, L.A.T., O.T.C.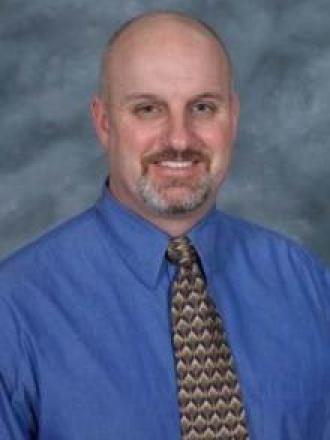 Athletic Trainer, Orthopaedic Technician
Heartland Orthopedic Specialists - Willmar
---
Matt received his Bachelor of Arts degree in education at Gustavus Adolphys College in 1991. He has been an employee at Heartland Orthopedic Specialists since 2008. Before coming to Willmar, Matt spent 10 years at Allina Medical Center (Coon Rapids) and 5+ years at Ridgeview Medical Center (Waconia). While at Allina, his primary responsibilities included providing outpatient sports medicine / rehab, foot orthotic fabrication, and athletic training services to Irondale High School. Matt also assisted with summer strength and conditioning programs at Irondale. He was also the sports medicine coordinator for 3 high schools.
While at Ridgeview he continued to provide outpatient rehab / sports medicine. He served as a site lead / manager for athletic trainers, occupational therapists, physical therapists, and reception at his site.
His sports medicine coordinator role had him responsible for 12 high schools and 1 college and working directly with 2 orthopedic physician groups. Matt was also part of the system wide management team for Ridgeview that included strategic planning, budgeting for his respective areas.
Matt currently serves as clinical services director for Heartland Orthopedic Specialists in Willmar. He is the liaison between Affiliated Community Medical Centers, Family Practice Medical Centers, and Rice Memorial Hospital, helping coordinate patient care and communication between the groups. He is responsible for the day to day operations including schedule and staff management, daily clinic prep, ordering necessary imaging / special tests for providers, and communication with primary physicians regarding their patient's needs.
His overall role is a physician extender. Matt is responsible for most of the casting, brace fitting, pre and postoperative patient education, including suture/staple removal and patient education. He also provides post-op office visits in Willmar, including suture/staple removal, and patient education.
Matt's certifications include: Certified Athletic Trainer, Orthopedic Technician Certified, and American Red Cross Professional Rescuer.
When not working, Matt enjoys spending time with his wife and two sons; heading up north; boating; snowmobiling; and outdoor activities.